Dragons' Den Update -See how the Dragons' Den Effect has shaped Aussie X since their pitch appearance in November 2011.

Sports Day in Canada - on Saturday, September 29, is a national celebration of sport, from grassroots to high-performance levels, in communities across the country. The vision of Sports Day in Canada, now in its third year, is to reach out to all Canadians to build, solidify and celebrate the role of sport in our country through a dynamic, energetic and influential movement that inspires Canadians to move more.
Sports Day in Canada is presented by CBC Sports, Radio-Canada Sports, ParticipACTION and True Sport, working with national sporting organizations and their networks of coaches, athletes and enthusiasts across the country. It's an opportunity for all Canadians to celebrate the power of sport to build community, fortify our national spirit and facilitate healthy, active living.
Dragons' Den Game Changers – Week 1
This Fall, the Dragons will head across the country and check-in with some of the most innovative pitchers from the past and present seasons whose ideas have been real Game Changers. The Dragons will make their selection at the end of this season and award them with an all-new 2013 Ford Fusion. Make sure you vote for us!

News Hour – Australian game brings students together
Wed, Jun 20: Aussie X is an in-school program that teaches Canadian students the life-changing power of sport and community through Australian rules football. Susan Hay reports.
Dragons' Den – Season 6, Episode 8
This team from Toronto, ON, tells the Dragons they need to play by Aussie Rules.
CBC Toronto at 5:30 – Aussie Rules Football program at Topcliff Elementary School in Toronto 
Rogers Daytime TV – Macquarie Footy Cup – June 8 2012 Colonel Samuel Smith Park with Michelle Rivard.
Print Media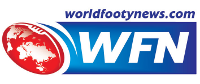 World Footy News: Aussie X on a Mission
Northern News: The Aussie X Makes a Stop in Kirkland Lake
The Financial Post: Aussie Rules
Canadian Business Journal: Entrepreneur Profile – Aussie X
Snap Downtown: Aussie X on the Dragons' Den
The Scene in TO: Scene & Heard – Who Rules? Aussie Rules!